Concert-installation of György Ligeti's 'Aventures et Nouvelles Aventures' with 7 musicians, 3 singers und 1 director.
For visitors aged 6 and older. Festival La Bâtie, Salle du Lignon, Grand Théâtre de Genève, 2021.
In the concert-installation, visitors aged 6 and older can discover György Ligeti's work 'Aventures et Nouvelles Aventures' (1962/65) while moving around freely in the space.
The installation creates a spatial organism out of musicians, light apparatuses and stage scenography. The visitors become part of this installation made from projection, reflection, shadow, wind and sound. The lights react to Ligeti's music while visitors experience the compositional idea behind it. The two pieces lead them back to the origins of sound and articulation.
At the beginning of the performance, visitors find themselves in front of 4 huge projection screens that seem like the installation's outer skin. From the inside they can already hear the first sounds of 'Aventures'. Only after a while, they can enter the installation through the projections. Here they encounter the musicians, apparatuses and the scenographic set.
Every apparatus and every element of the installation represents an aspect of Ligeti's music. The musical ensemble therefore is scattered around the whole space. The key instruments have retreated into the skeleton of a geodetic dome, flute and horn are enthroned in front of a huge ring of tinsel. The string instruments can be found in a labyrinth of rubber bands, while the percussion is situated on a reflective floor that creates an oscillating shadow play each time the percussionist's hammer hits the big wooden block.
Color, brightness and movement of the lights react to Ligeti's music. The young visitors can experience the musical performance in an immediate way. Fascinated by the dreamy world they have just entered, they start to imitate the director, marvel at the singers, cheer about the dinnerware being dropped on the floor, or loose themselves in the play of light and reflection for a moment.
In cooperation with Cynthia-Ël Hasbani, Clara Pons, Cristina Nyffeler.
_Photos Cynthia-Ël Hasbani_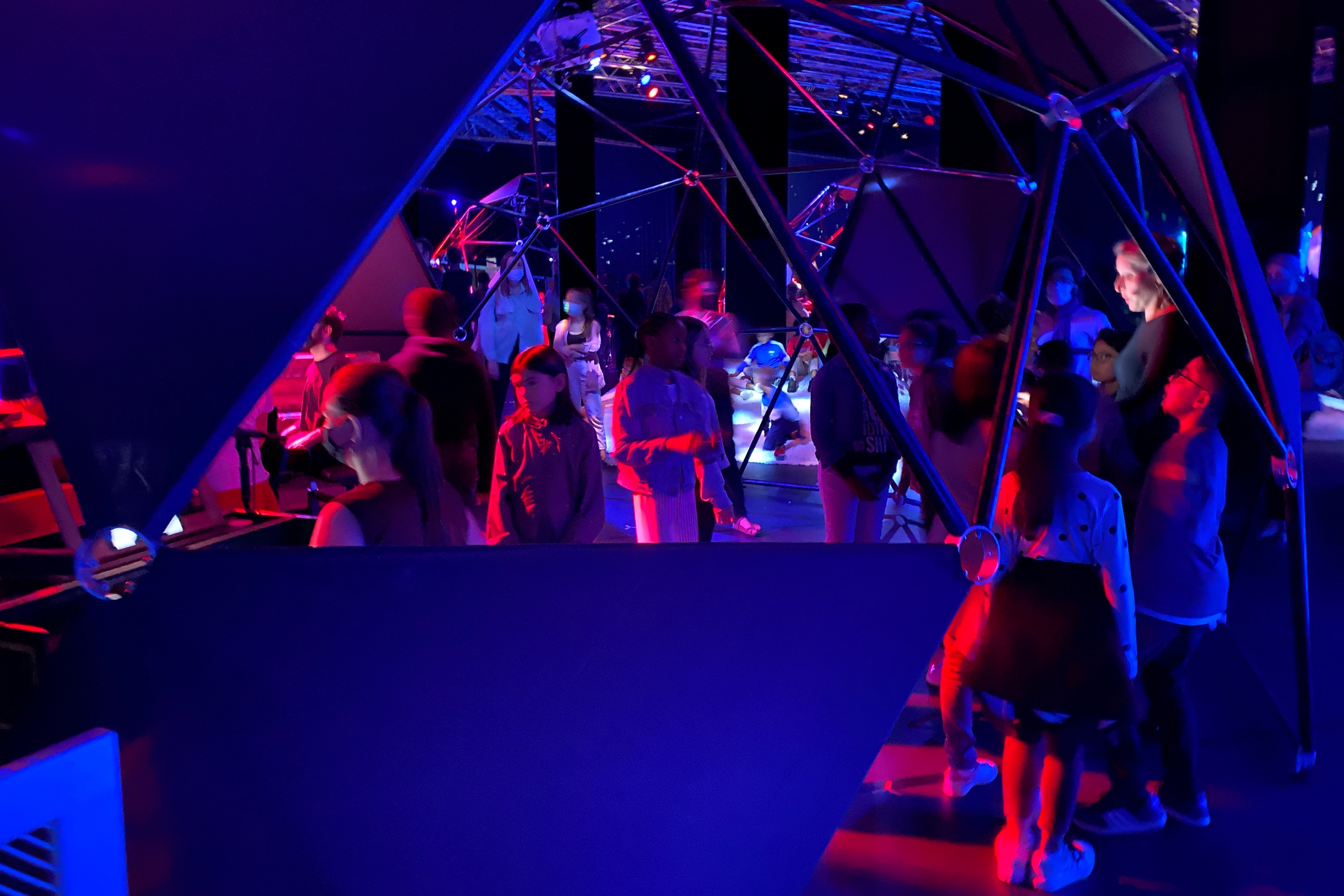 _Photo Serge Vuille_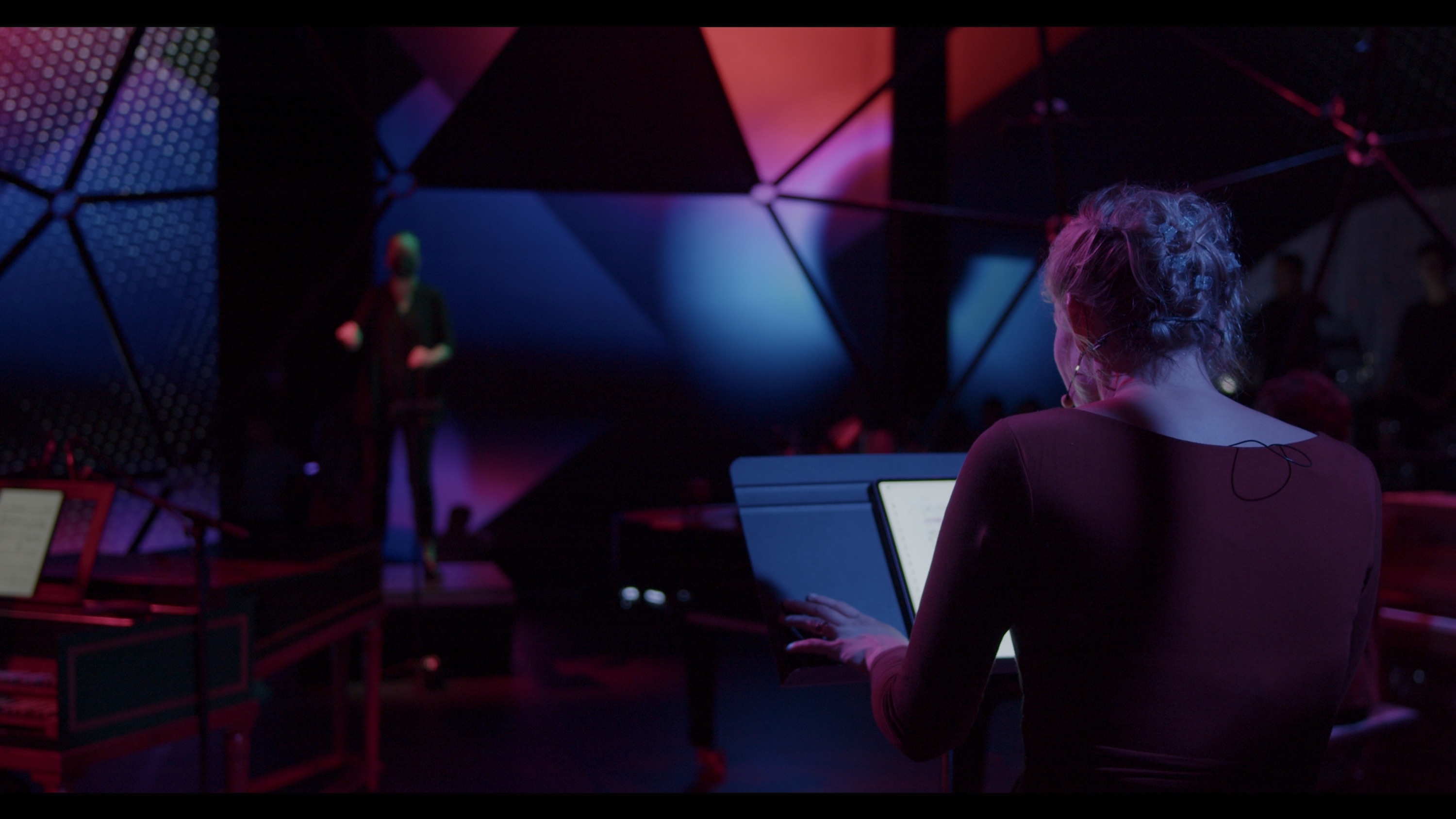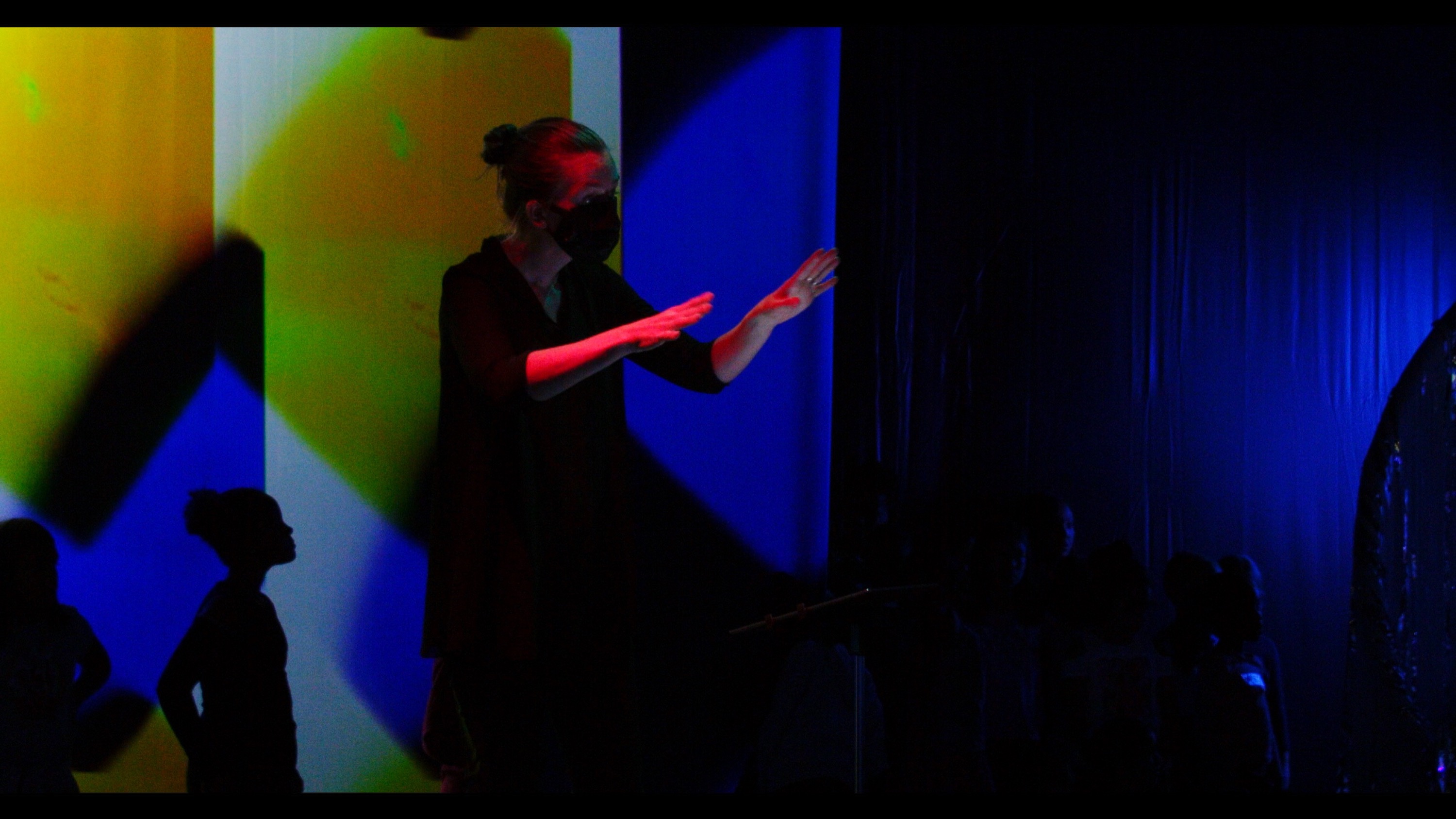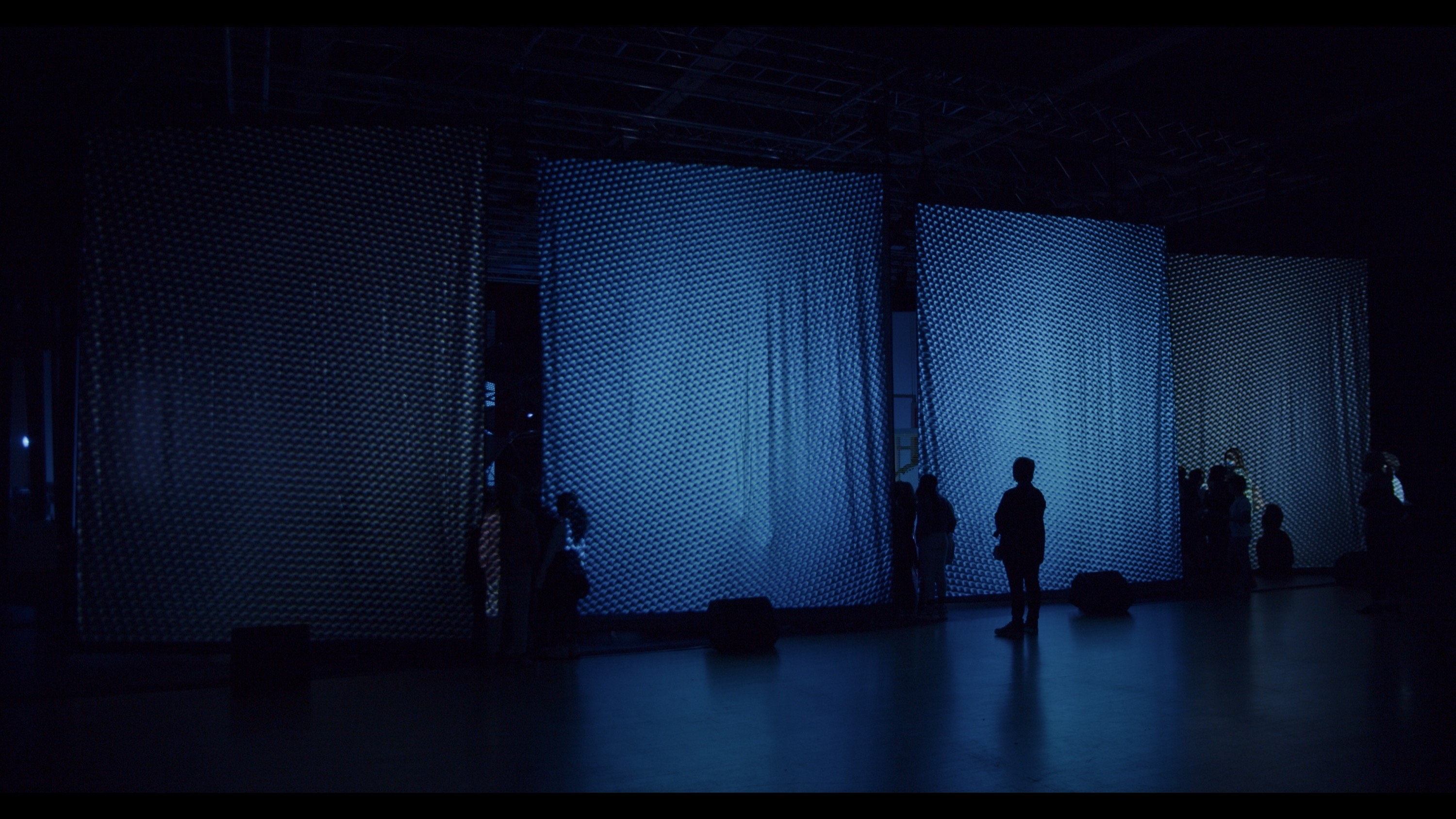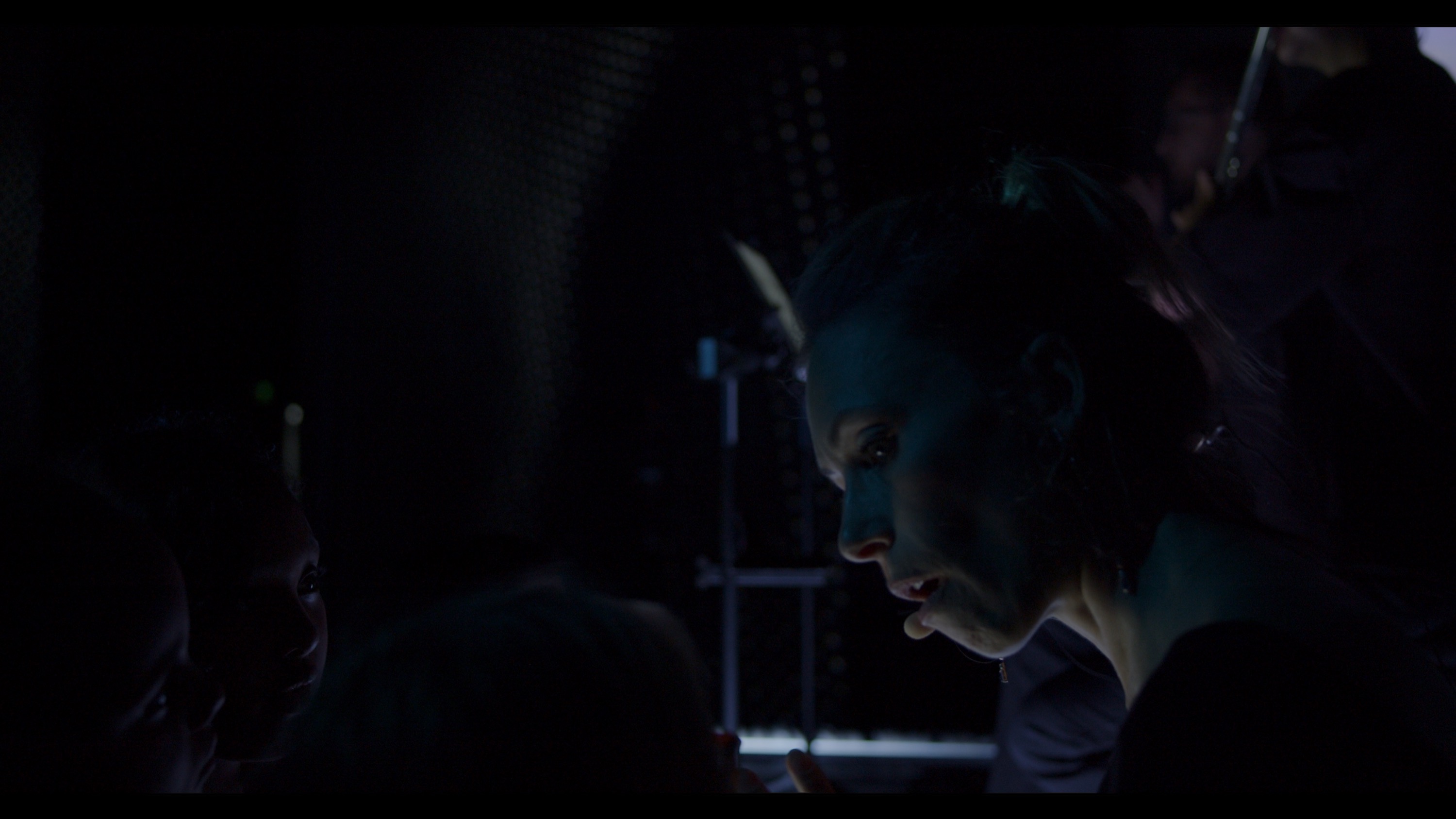 _Photos Cornland_
Credits:
Music: György Ligeti
Musical direction: Elena Schwarz.
4-channel-video, interactive light, scenography, apparatuses: Cynthia-Ël Hasbani, Florian Kühnle, Cristina Nyffeler, Clara Pons.
Soprano: Sarah Maria Sun, Mezzo-soprano: Lena Haselmann, Bass: Markus Hollop.
Musical ensemble: Ensemble Contrechamps.